With all the blog evaluating I have been doing lately, I realize some things.
* My first real blog post last year was July 4 and I plunged in with intensity, aka serious stuff.
* I haven't really told you a lot about myself.
* You seem to enjoy posts which involve family stories, so maybe I will share more of them.
* I have some of the most faithful, supportive readers in the world. I AM SO THANKFUL.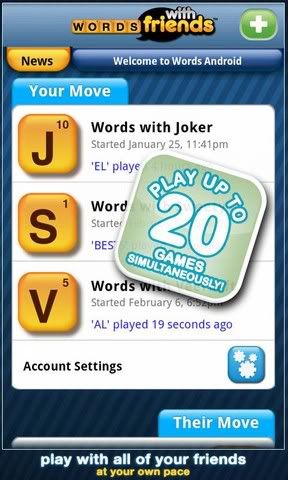 So, I decided for the next few or so posts, in honor of the LOVE month, I would share with you my Love List. Because I can be random at times, my list is in random order as well.
I LOVE Words with Friends. And no, I am not talking about the addictive interactive game of word-building that you can upload on your Iphone. I am talking about sharing thoughts, encouragement, stories, truths, funny things, and inspiration with others.
My undergrad degree is in Communications...surprise, surprise. But long before that I developed a love for writing, speaking, conversing, and chatting. But, I don't love it if it is just one way communication. Contrary to what the guys on my church staff believe, I don't just talk for the sake of talking. I communicate to engage. I desire response...even if it is a challenging response. (With the exception of my children's backtalk .)
You see, I love to engage about lots of things. Ministry. Life Stories. Children. Theology. Recipes. Speaking. Pinterest. Parenting. Marriage. Social media. Music. Reality TV. Writing. Books. My man. Family. Shopping.
The list goes on. (I would talk about just about anything...)
But my favorite "Words with Friends" center around THE WORD. Jesus. He trumps it all. He is worthy to be praised...and talked about. So no matter what I start to speak, write, or blog about, I will always end up talking about the ONE who gave me breath to speak. He is faithful and His love endures forever. He is the reason I speak and write or ever have anything to say.
No offense, but He is my favorite when it comes to friends. He knows me, understands me, and loves me. And He is ok with my being chatty. And our relationship is definitely not just one way. He and His Word provide constant engaging communication for me. That is, if I am willing to listen.
"He walks with me and He talks with me, and He tells me I am His own. And the joy we share as we tarry there, none other has ever known." -- In the Garden, hymn
So what about you? What do you love to talk about? I would love to engage with you - through this blog, or on my Facebook ministry page, or on Twitter. Let's have Words with Friends... the kind that builds true relationship. (Don't be mad at me, WWF addicts.)